Alleghany derives its name for the Native American word meaning "endless" – fitting as the region's beauty, business opportunities and quality of life offer seemingly endless opportunities for individuals to thrive both personally and professionally. Four distinct areas combine to create a region rich in history, outdoor adventure, activities and a sense of community.
Known as 'Virginia's Western Gateway,' nearly 50% of Alleghany County is natural forest, making it an ideal spot to explore the great outdoors. Not surprisingly, hiking, mountain biking and horseback riding are popular pastimes at Douthat State Park, the Alleghany Highland Trails and Jackson River Scenic Trail, running parallel to the Jackson River. The breathtaking Alleghany Highlands Blueway brings together two rivers and two mountain lakes for world-class fishing and watersports, including kayaking, paddling, skiing and swimming.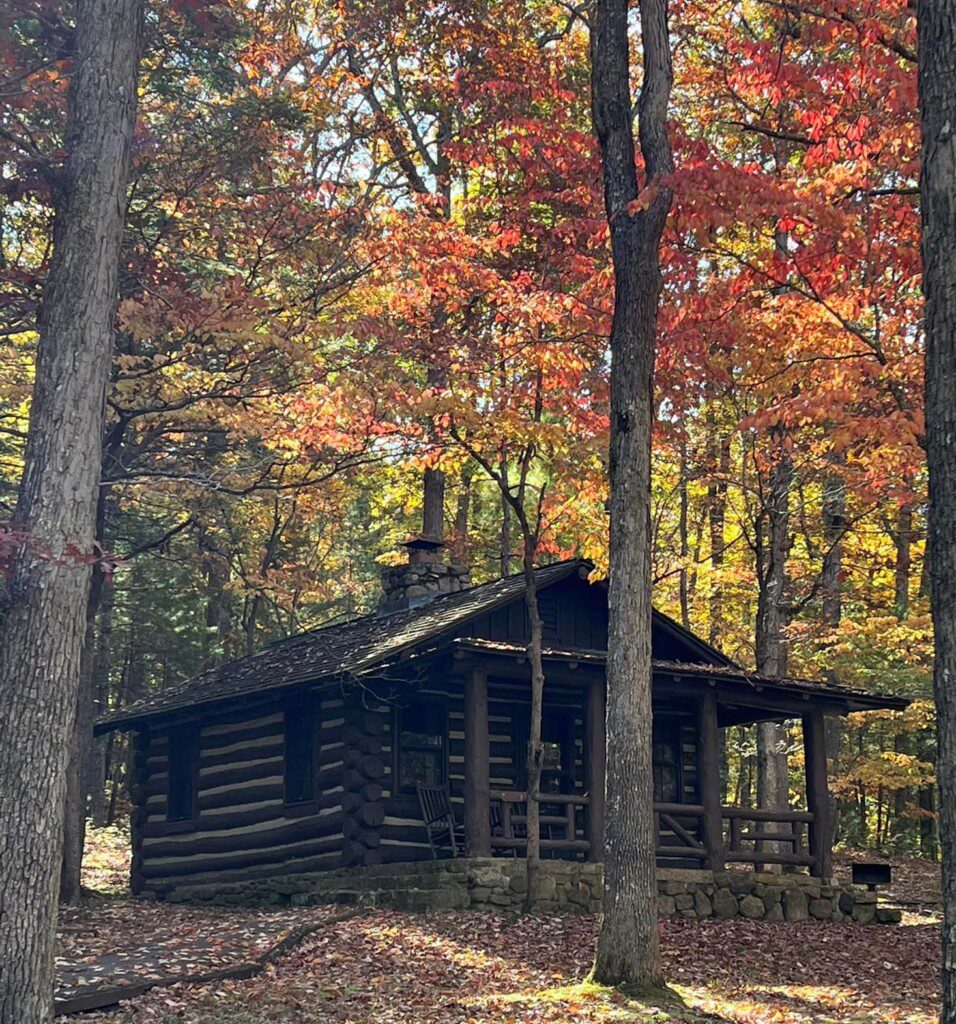 The Town of Iron Gate, on the southeastern edge of the region, was incorporated in 1889 and is known as the 'Gateway to the Highlands.' Founded as part of the Iron Age when mines and blast furnaces began to populate Alleghany County. With the mining business long gone, the town of nearly 400 is known today for its stunning natural beauty as home to Rainbow Rock and the headwaters of the James River.
Both the City of Covington, seat of Alleghany County, and Town of Clifton Forge have Main Street programs that continuously work to improve the downtown experience. Home to locally owned shops, restaurants and community gathering spots the charming downtowns are easily walkable.
Arts, history and culture are key components of the region. Built in 1857, the beloved Humpback Bridge is Virginia's oldest covered bridge and a picturesque sight any time of year. Markers tell the stories of the region's role in the Civil War, and the area's deep railroad ties are on full display at the C&O Railway Heritage Center. Ridgely Historic Gardens, the Historic Masonic Theatre and Alleghany Historical Society, Alleghany Highlands Arts Council, Clifton Forge School of the Arts, River Rock Amphitheater and Alleghany Highlands Arts and Crafts Center bring the region's creative culture to life.
From recent graduates and young families to seasoned professionals and those eyeing retirement, the Alleghany Highlands is a great place to put down roots and discover that perfect work/life balance. And, the region's excellent broadband infrastructure makes it easier than ever to work remotely and live uniquely in the Alleghany Highlands.
Relocation Resource
The Alleghany Highlands Chamber of Commerce & Tourism provides a free relocation resource guide with a quick list of useful numbers for the area. Access the information through the link above or call the Chamber office at 540.962.2178 to receive a relocation packet.
Live Well Alleghany Highlands works to enhance the health and well being of all who live, work, and play in Alleghany and Covington. We are a partnership convened by the Virginian Department of Health, comprised of individuals representing local governments, non-profits, healthcare providers, colleges, school districts, faith-based groups, community organizations, businesses, law enforcement officers, and community members. Live Well Alleghany Highlands' top three focus areas for 2019-2022 are: (1) Reduce substance use in youth and adults (2) Increase kindergarten readiness and early literacy and (3) Increase knowledge of and access to community resources. The Knowledge of Resources Action Team, working on the third focus area, identified the need for a community resource guide to support community members who are seeking information and referrals to the many organizations who can provide assistance.
Cost of Living
The communities of Alleghany County are known for their affordability. Compared to a U.S. average of 100, the Alleghany Highlands stacks up favorably to both state and national averages.
| | | |
| --- | --- | --- |
| | Alleghany | Virginia |
| Overall Cost of Living | 72.2 | 104.2 |
| Groceries | 94.1 | 99.6 |
| Housing | 34 | 112.9 |
| Utilities | 100.4 | 99.3 |
| Transportation | 68.5 | 99.4 |
| Median Home Cost | $99,200 | $329,200 |
Source: BestPlaces.net
Climate
The Alleghany Highlands is blessed with four distinct seasons.
| | | |
| --- | --- | --- |
| | Avg. High | Avg. Low |
| January | 44° | 23° |
| April | 68° | 39° |
| July | 87° | 62° |
| October | 70° | 42° |
Source: U.S. Climate Data
Average Annual Precipitation in Inches: 37.79"

Average Monthly Precipitation in Inches: 3.15"

Average Annual Snowfall in Inches: 5"
Education
K-12
Alleghany County Schools (540.863.1800) is a unified district serving the county and towns of Clifton Forge and Iron Gate. Schools include Callaghan, Mountain View and Sharon elementary schools, Clifton Middle School and Alleghany High School. Specialty programs include the Jackson River Governor's School and Jackson River Technical Center (see below).
Postsecondary Education
Mountain Gateway Community College (540.863.2800) is a two-year public institution with its main campus in Clifton Forge. Mountain Gateway offers credit and non-credit courses, as well as educational and workforce training programs. Degree and certificate programs include Business, Culinary Arts & Hospitality, Education, Forestry & Agriculture, General Studies, IT, Math & Science, Manufacturing & Skilled Trades, Nursing & Healthcare and Public Service.

Jackson River Governor's School for Science, Mathematics and Technology (540.863.2872) is a dual high school/postsecondary program with a challenging curriculum for students with an aptitude for STEM studies. Located on the Mountain Gateway Community College campus, students who attend JRGS in their junior and senior years can earn a Career Studies Certificate from Mountain Gateway with up to 40 college credits and have the option of earning an associate degree from Mountain Gateway while also completing a high school diploma from the Alleghany County Schools System.

Jackson River Technical Center (540.862.1308) features programs for high school students and adult residents in automotive technology, carpentry, computer systems technology, culinary arts, early childhood education, electricity, marketing, nurse aide/health assistant and welding.
News, Sports, Family Programs and Entertainment
Media
Sports
Collegiate: The local baseball team Lumberjacks plays in the Valley Baseball League. A collegiate summer league with games running June-July, the team has won two league championships and sent seven players to the majors. Home games are played at Casey Field at 1390 S. Craig St. in Covington.

High School: The Mountaineers of Alleghany High School field varsity and junior varsity teams, along with club teams, across a full range of fall, winter and spring sports. Three Rivers District features team schedules, rosters, scores and standings. The Covington Cougars also feature a full complement of varsity and junior varsity teams across major sports.
Family Programs
The Alleghany Highlands YMCA has, since its conception, provided a variety of youth and family programs and expanded membership services into all of the Alleghany Highlands communities. The full facility is a 37,000 square foot facility located in the Alleghany Regional Commerce Center in Low Moor, Virginia. The facility includes a wellness center complete with cardiovascular machines, strength training equipment and a free weight section, a walking track, full court gym and full size indoor swimming pool. In addition to these amenities, the YMCA offers land and water group exercise classes, child watch and fit kids for children ages 6 weeks to eleven years old, arts & humanities classes, swim lessons, swim team, specialty day camps, teen programs and senior adult programs.

Quality child development options are crucial for working families. The YMCA offers two conveniently located sites for the care of children birth to five, as well as school-age programming for before and after school, school-day-out, and summer day camps. The Y's emphasis on kindergarten readiness is exemplified through the use of STREAMin3, a research-based curriculum that blends academics with social-emotional learning.
Entertainment
Alleghany Arts Council: Since 1953, the Alleghany Arts Council has shared the gifts of music, theatre and dance with the community. From world renowned performers to the best in regional entertainment, check in often to see who is next on stage.