Business Expansion
Retention, Relocation & Expansion Resources – Grading Soon on this Pad Site!
Established and growing companies are the lifeblood of any community. AHEDC is fully invested in helping you reach that next level of success by providing economic development expertise and resources tailored to retention, relocation and expansion efforts.
Corporate Income Tax Credits
Major Business Facility Job Tax Credit

Recycling Equipment Tax Credit

Day Care Facility Investment Tax Credit

Worker Retraining Tax Credit

Virginia Port Tax Credit Programs

Research and Development Tax Credit

Green Job Creation Tax Credit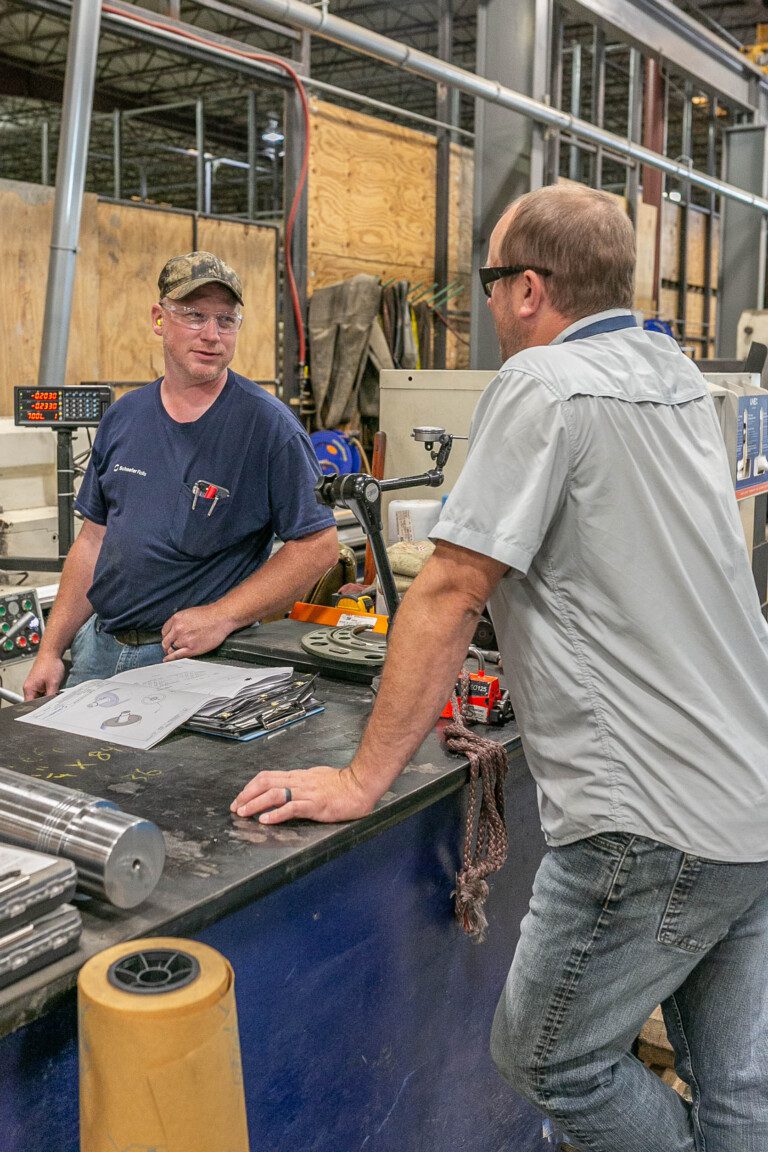 Economic Development Access Program
The state-funded Economic Development Access (EDA) program is designed to assist localities in providing adequate road access for new and expanding manufacturing and processing companies, research and development facilities, distribution centers, regional service centers, corporate headquarters, government installations and other employers with at least 51% of the company's revenue generated outside the Commonwealth.
Areas of Expertise
The Alleghany Highlands features successful companies across a broad range of industry sectors. Among the largest and fastest-growing clusters are:
Advanced Manufacturing: The region has a range of advanced manufacturing installations across various industries but particularly in packaging and plastics.

Data Centers: A former limestone mine could be the perfect solution for a data center. Nature has created a unique property ideal for operations requiring a secure location. Add in the area's reliable power and 100% Gig+ fiber broadband network, and it's easy to see why the region is so well suited for data and information technology companies.

Drone Technology: The natural attributes of the Alleghany Highlands – mountains, rivers and an underground mine – make the region a natural choice for the research and development, recreational deployment and training for unmanned systems. The "Alleghany Highlands Drone Zone" has already attracted three players in this burgeoning field of technology. Additionally, the region has played host to a number of high-profile events. Another competitive advantage is the proximity to Virginia Tech, located about 70 miles away, with its Virginia Center for Autonomous Systems (VaCAS) that spans a broad range of application domains and research activity across multiple core labs.

Outdoor Recreation: Again, the region's natural attributes have made this a mecca for outdoor recreation and tourism with world-class fishing, Class I & II rapids, recreational water sports, hiking, mountain biking, horseback riding and camping. The area is home to numerous guide services, rental companies, recreational activity sites and hospitality partners.

Wood & Wood Products: With half the Alleghany Highlands being forested land, it's no surprise that wood products are an area of expertise. Much of the forest is filled with Appalachian hardwoods used in high-quality furniture, flooring, cabinets and more. Not surprisingly, the abundant natural resource has created an industry cluster with several leading sawmill, logging and wood product manufacturing companies already established in the region.
Roanoke Regional Partnership
The Alleghany Highlands is part of the Roanoke Regional Partnership, working collaboratively to promote a four-county region and larger 11-county extended labor market area of Western Virginia. For current companies working to expand or businesses considering relocating to the region, the Roanoke Regional Partnership site offers additional market insights, workforce data and downloadable resources.
Available Site Selection Inventory
There are ample commercial and industrial sites immediately available for manufacturing, office, data center, warehousing and other commercial uses. Among the larger developments are:
Rail Over River Industrial Park: Designed to be a campus of companies, there is more than 360,000 square feet available. Developable acreage includes a water filtration plant capable of producing 5 MGD. The property is located in a state-designated Enterprise Zone, Foreign Trade Zone (#238) and a HUB Zone. The property, which is zoned M2, is eligible for New Market Tax Credits and is served by Dominion Virginia Power, Columbia Gas, Lumos Networks and CSX Rail.

Parker Hannifin Building: This move-in ready property includes 165,000 square feet on 20 acres with 24-foot ceilings, six dock-height doors and six drive-in doors. Located in a state-designated Enterprise Zone, Foreign Trade Zone (#238) and a HUB Zone, the complex is served by Dominion Virginia Power, Columbia Gas, Lumos Networks.

Alleghany Regional Commerce Center: An established business park, land is still available across the 120-acre campus. . Located in a state-designated Enterprise Zone, Foreign Trade Zone (#238) and a HUB Zone, the complex is served by Dominion Virginia Power, Columbia Gas, Lumos Networks. Additional amenities include an onsite YMCA.