Virginia Enterprise Zone (VEZ)
The Virginia Enterprise Zone is a partnership between state and local government to encourage economic development investment and job creation. The primary way VEZ supports these efforts is through Job Creation Grants and Real Property Investment Grants (see below). Local Enterprise Zone Info here. Brochure here.
The Alleghany Highlands falls under VEZ #53. In addition to state grant options, local incentives for qualified businesses include:
Utility Consumer Tax Reduction

Business License Tax Reduction

Real Estate Tax Reduction

Machinery and Tool Tax Reduction

Rezoning Fees Reimbursement

Building Permit Fee Reimbursement
Alleghany Highlands Opportunity Zone
An Opportunity Zone tax incentive was included as part of the U.S. Tax Cuts and Jobs Act passed by Congress in 2017. Designed to spur development and revitalization, those investing in underserved communities that are part of designated Opportunity Zone census tract are eligible to receive incentives to capitalize Qualified Opportunity Zone Funds.
Investors are able to defer tax on any prior gains invested in a Qualified Opportunity Fund (QOF) until the earlier of two dates: 1) the date on which the investment in a QOF is sold or exchanged, or 2) Dec. 31, 2026. If the QOF investment is held longer than five years, there is a 10% exclusion on the deferred gain. If the investment is held for more than seven years, that exclusion jumps to 15%. If an investor holds the investment for at least 10 years, then the investor is eligible for an increase in basis of the QOF investment equal to its fair market value on the date the QOF investment is sold or exchanged.
Grant & Funding Opportunities
Alleghany Highlands Economic Development Corporation Revolving Loan Fund
Established by a grant from the USDA Rural Development, the Revolving Loan Fund is designed to assist small businesses in the Alleghany Highlands. Loans may not exceed $10,000 for a maximum term of three years and are repayable at an interest rate of prime minus 0.25%. Repayment is made monthly based on a straight amortization schedule. Those interested in applying will receive technical assistance from AHEDC in submitting the application and agree to continued meeting with AHEDC for a 12-month period to review financials of the business. The fund is administered by a committee compiled of members of the AHEDC and area business owners.
Alleghany Foundation
The Alleghany Foundation provides financial support to area nonprofits and local government entities to improve the quality of life in the region. Specific areas of focus include economic transformation, education, health and wellness, community capacity and leadership/civic vitality. More information on the organization and grant making process is available at AlleghanyFoundation.org.
Industrial Revitalization Fund
This Industrial Revitalization Fund leverages local and private resources to achieve market-driven redevelopment of vacant and deteriorated industrial and commercial properties to turn physical blight into economic enhancement. Structures whose proposed end use will be solely residential are not eligible for funding.
Job Creation Grant
Part of the Virginia Enterprise Zone program, a Job Creation Grant (JCG) awards cash grants for each eligible, new, permanent, full-time position with health benefits created above a four-job threshold to establish a five-year grant period. Specific grant amounts per position depend on meeting wage thresholds from 125-175% of the Virginia Minimum Wage. Please note, retail, food and beverage, personal service and nonprofit positions are not eligible for JCG grant dollars.
Real Property Investment Grant
Part of the Virginia Enterprise Zone program, a Real Property Investment Grant (RPIG) is available to investors rehabilitating, expanding or building new construction within the boundaries of a designated Enterprise Zone. The construction project must be for commercial use (including office and retail), industrial use or mixed-use projects, as long as at least 30% of usable floor space is for commercial, office or industrial use.
Virginia Discretionary Incentives
The Commonwealth has a number of discretionary incentives providing financial incentives for competitive projects when deemed beneficial to all parties involved. Many of these opportunities are performance-based with specific thresholds that must be met. Among these additional incentives are:
Agriculture & Forestry Industries Development Fund (AFID)

Clean Energy Manufacturing Incentive Grant (CEMIG)

Commonwealth Development Opportunity Fund (COF)

Major Eligible Employer Grant Program (MEE)

Rail Industrial Access Program (RIA)

Transportation Partnership Opportunity Fund (TPOF)

Virginia Economic Development Incentive Grant (VEDIG)

Virginia Investment Performance Grant (VIP)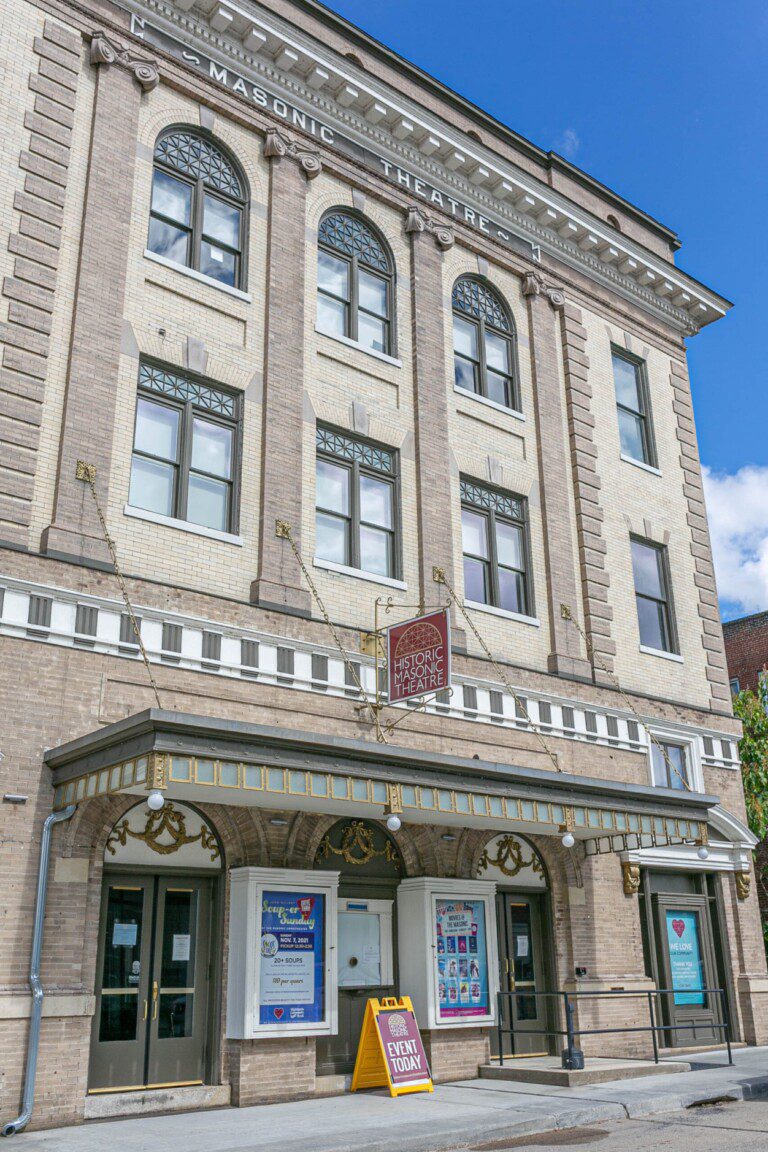 Information Resources
Alleghany Highlands Investor Prospectus
The 40-page Alleghany Highlands Investor Prospectus provides more information on investment zones, additional grant programming available and community insights.

Opportunity Virginia
An equity-based program that rewards stakeholders for maximizing Virginia's assets across Opportunity Zones. The program works with businesses across a range of industries from start-ups to companies looking to grow and expand.